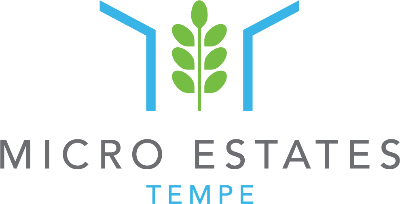 Tempe Micro Estates ofrece propiedades de vivienda asequibles en un hermoso paquete pequeño. 
Obtener mas información aquí (en inglés).
Trece viviendas modernas de una recamara y de bajo consumo crean una comunidad agradable en el corazón de Tempe.
Tempe Micro Estates es una comunidad innovadora diseñada por arquitecta desarollado por Newtown CLT con trece viviendas ocupadas por sus propietarios en tierras comunitarias. Cada hogar es pequeño y privado, mientras una sala común y patio central ofrece espacio y comodidades, incluyendo propios huertos donde dueños de casas pueden cultivar su propio alimentos o flores.
---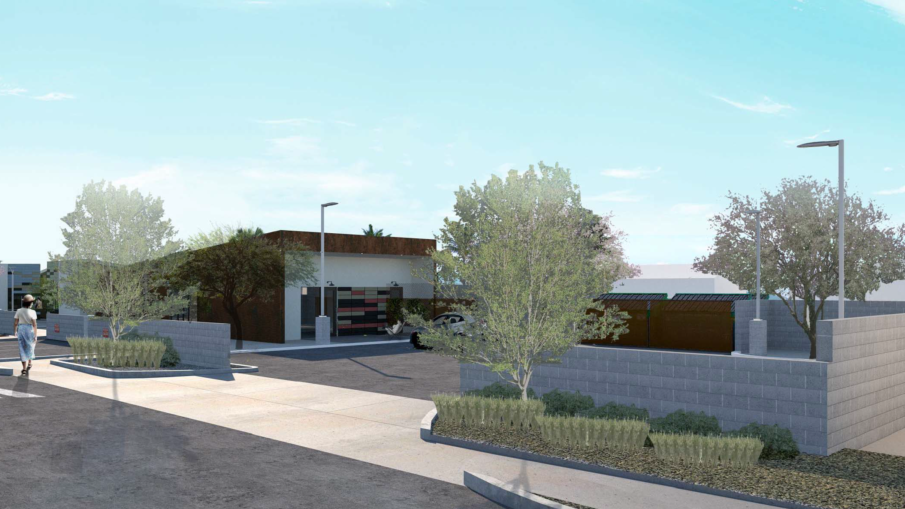 Características de las casas
600 pies cuadrados de espacio vital
Un dormitorio tipo loft en las viviendas de dos pisos o un dormitorio de planta baja en la vivienda accesible
Un baño de tamaño completo
Cocina, comedor, y sala diseñados como espacios abiertos
Electrodomésticos de tamaño completo
Patio personal y patio lateral
Materiales de alta calidad y mantenimiento sencillo
Diseño de uso eficiente del agua y la energía
Construcción de bajo desperdicio y bajo consumo de energía
Certificación ENERGY STAR® Home Performance
Características de la Sala Común
900 pies cuadrados de espacio comunitario
Ofrece espacios de reunión interiores y exteriores
Cocina comunitaria para organizar eventos
Buzones seguros
Instalaciones de lavandería que ofrece opción para secar la ropa al aire 
Lugar para herramientas compartidas; biblioteca de libros y juegos
Características de la comunidad
Precios asequibles y costos bajos de HOA y arrendamiento de tierra
Comunidad segura
Estacionamiento en sitio
Ubicación conveniente para caminar o andar en bicicleta
Cerca del Light Rail, autobuses de Valley Metro, Orbit y el tranvía de Tempe
Cisterna de recolección de agua de lluvia y sistema para usar aguas residuales
Diseño ambientalmente sustentable
---
Propiedad de vivienda asequible en un pequeño paquete hermoso
Tempe Micro Estates tiene un precio igual o mas bajo al del precio de mercado. Precios exactos basados en ingresos, disponibilidad de subsidios, solvencia y otros factores. Aprende más aquí.
Ya estamos en construcción, envia una solicitud ahora para reservar tu casa!  Aprende más aquí.
---
Planos arquitectónicos (sujeto a cambios)
Plano de planta para la casa accesible

Plano de planta para la casa típica

Elevación de la casa típica

Plano del sitio con direcciones

representación del interior de la casa con altillo

representación del patio central

representación del patio lateral privada

representación del interior de la casa con altillo

representación del patio central
---
¡Aprende más!
Cobertura de prensa
Descargo de responsabilidad / información legal
Please note: Renderings and other artwork are for illustrative purposes only. Floor plans, specifications, dimensions, designs, finishes, and all other project elements may change. Dimensions and square footage are estimated. Newtown reserves the right to make changes to any of the foregoing at any time, without notice. Thank you for understanding.
---
Haga clic aquí para recibirse información por correo electronico sobre Tempe Micro Estates.