First Time Homebuying Workshop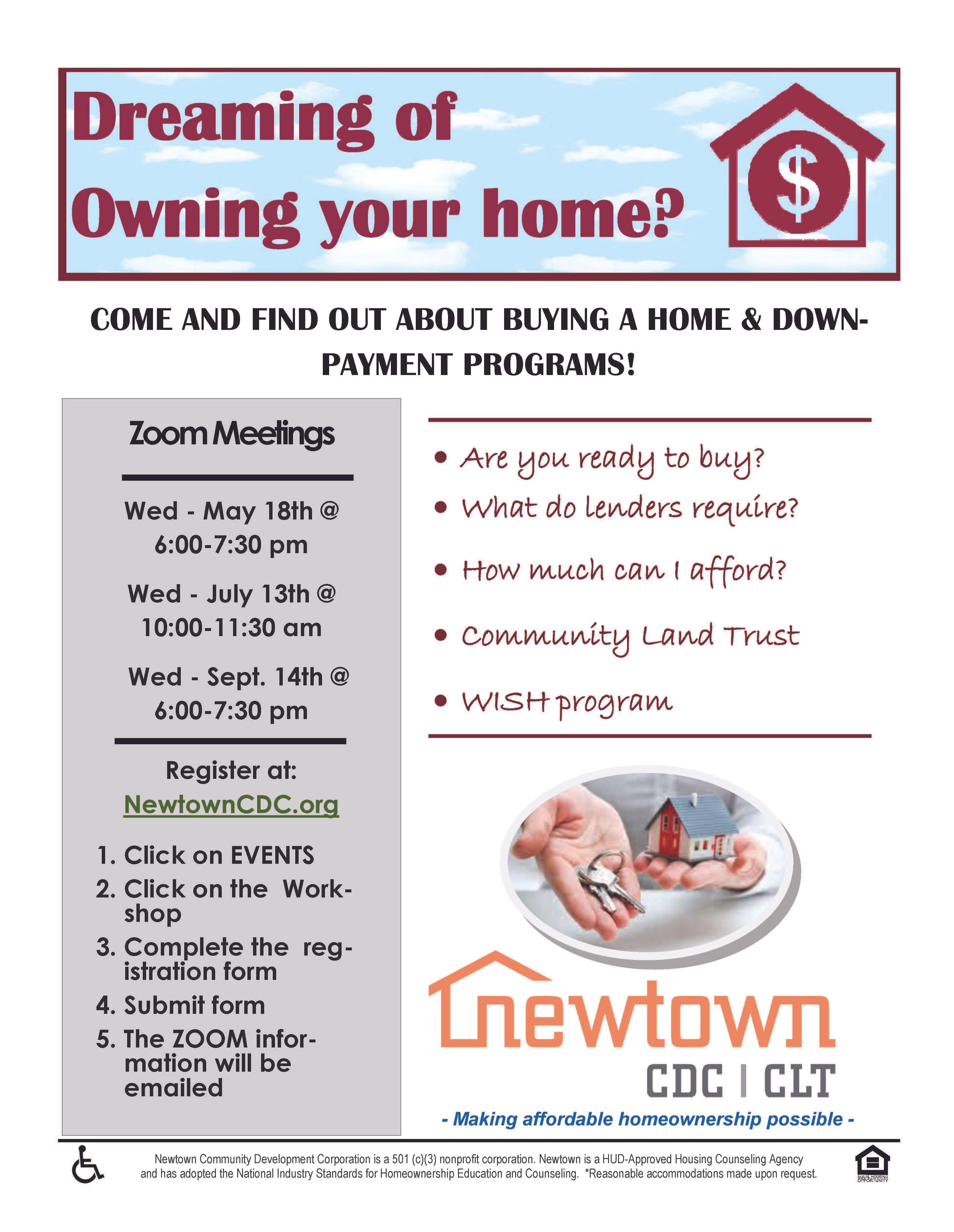 Get Expert Help With First Time Buying questions:
Attend this FREE workshop & learn:
- Are you ready to buy?
- What do lenders require?
- How much can I afford?
- How credit affects loan process
- Community Land Trust
- WISH down payment Program
and much much more!